---
The advancement and adoption of API technology by core banking vendors and application providers is fostering significant evolution within the industry. By offering APIs that handle core transactions, loan processing, user management, and card network interactions, these providers are enabling a whole new level of integration and automation capabilities.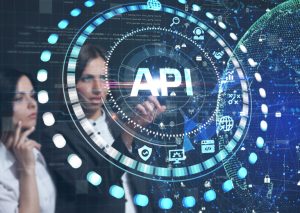 These APIs can essentially act as the building blocks for more complex functions. By layering higher-level APIs on top of these more basic ones, intricate processes like customer onboarding or loan origination can be largely automated. This not only streamlines operations but also enhances the customer experience by speeding up service delivery and reducing potential for errors.
Moreover, as these APIs become more standardized and widely used, the potential for innovation grows. Fintech firms, for instance, can use these APIs to create new applications and services that augment or complement the offerings of traditional banks. This trend is part of a larger movement towards open banking, in which data and systems are more interconnected, facilitating a seamless and customer-centric banking ecosystem. As API's are increasingly integrated and open banking accelerates, it's crucial for banks to have robust data security measures and regulatory compliance strategies in place.
The adoption of API technology is proving crucial in the development of Banking as a Service (BaaS). Essentially, BaaS relies on APIs to offer a comprehensive suite of banking functions to third-party developers. These functionalities range from account management and balance inquiries to payment processing and funds transfers. By packaging these services into accessible APIs, BaaS platforms enable other businesses, particularly fintechs, to seamlessly incorporate banking services into their applications without the need to develop these intricate systems from scratch.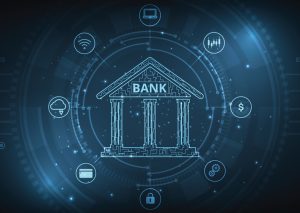 For traditional banks, participating in a BaaS model presents new revenue opportunities and can extend their reach to new customer segments indirectly. Essentially, banks can 'rent out' their infrastructure and regulatory compliance to other businesses who want to integrate financial services, thereby monetizing their core competencies and expanding their influence. In essence, APIs are facilitating a new era of banking that's more modular, open, and customer-oriented, all while adhering to stringent security and regulatory standards. This evolution underscores the importance for banking professionals to understand and embrace the potential of APIs and BaaS.
As a trusted partner in the banking technology sector, BankWise Technology has the expertise to build and integrate with APIs effectively and efficiently. Our team has in-depth knowledge of the FIS® Horizon API ecosystem and a successful track record of integration projects with a range of vendors, including Encompass®, NCR®, NYDIG®, Plaid®, among others. We understand the nuances of these systems and can facilitate seamless integration to enhance your banking services. For your next integration project, consider leveraging our expertise to ensure a successful, efficient, and value-driven outcome. At BankWise Technology, we're ready to help you navigate the ever-evolving landscape of banking technology.
---
About BankWise Technology
BankWise Technology provides custom data integration, API and RPA applications and plug-n-play interface modules through its Happy Banker platform for community banks and credit unions. Our focus is on providing solutions to our clients that are easily adapted to their operating environment, while being flexible and user-friendly.
The team has combined experience of 60+ years in the financial services industry. Expertise ranges from front and back-end application development to planning and implementation. We assist forward-thinking financial institutions in looking for ways to increase operational efficiency with data integration and software development and to help develop new products and services. From managing PPP (Payroll Protection Program) loans to bitcoin rewards checking or Pay Ring and core system interfaces, we can help. Please contact us to learn more about our services.
---
© 2023 BankWise Technology
All trademarks are the property of their respective owners. BankWise Technology is NOT affiliated with or endorsed by companies mentioned in this post. Happy BankerTM is a trademark of SM Technology Group, LLC. All rights reserved.
---
---
---
---