Resolve Issues, Enjoy your Day
Designed by Bankers for Bankers, the browser-based Happy Banker system helps you track and manage all the compliance details that can make a day at work really feel like a day at work. With comprehensive workflows that let you quickly see, track, manage and resolve all your compliance issues, you'll know why we call it Happy Banker.
---
Keeping the Small Problems Small and the Exceptions Under Control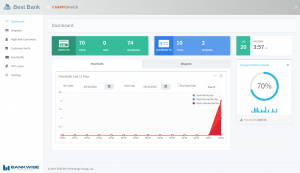 We have all been there – little problems and small compliance issues seem manageable at first, and keeping track of them on a notepad or spreadsheet used to work. But, like the difference between one bee and a swarm of bees, or the proverbial straw that broke the camel's back, there comes a time when you need a better, smarter and easier way.
Compliance issues and regulations are not going away. In-fact they are growing. We faced this problem at the regional bank where we worked. Issues started piling up and we needed a smart, simple and integrated way, to keep the small problems small, to cross off issues on our list, and keep it all perfectly documented and secure.
---
Happy Banker Modules
---
Happy Banker consists of the following modules, and we are adding more all the time as our customers make requests for new functionality to help them work better and smarter while saving time and effort.
---
---
Multiple Deployment Options
We understand that you want to make the decisions about how best to manage the systems you use. After all, we were the data management compliance and security team at a bank before we started BankWise Technology. We designed the application to be flexible enough to fit into everyone's security plan.

---
---
---
Address:

---

PO Box 1343

---

Saratoga Springs

---

NY 12866

Email:

---

sales@bankwisetech.com

Phone:

---

518-303-3979