---
Background
It's common for banks to offer rewards and incentives with new accounts, but a leading, innovative bank wanted to try something different for consumers who are intrigued by the crypto-currency marketplace. This checking account allows customers to take a passive investment approach to bitcoin with smaller, incremental bitcoin purchases. Each time a customer uses the debit card associated with their account; a percentage of each eligible transaction is used to buy a fraction of bitcoin based on its value that day.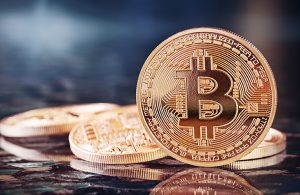 While the crypto-currency market is volatile and many investors are hesitant to enter it, this account provides them the opportunity to take incremental investment steps in the bitcoin market via the account's reward structure. Simply put, it allows entrance to the market in a measured way and with the potential for less risk.
To deliver this new, innovative product, the bank collaborated with BankWise Technology to help address the operational and programming challenges.
The Challenge
Our client knew there would be compliance and regulatory issues and needed to work with their partners to build a solution. They identified NYDIG® as the gateway company that could facilitate fractional bitcoin purchases, but many operational and technical issues remained unaddressed.
How would they:


Extract POS transactions from the core and provide them to NYDIG?
Keep track of the bitcoin balance as it accumulated in the account?
Report transactional and balance information to the customer?
Provide an interface for the customer support team to respond to customer inquiries?
---
The Solution
The BankWise Technology team played a critical role in researching and solving issues that led the way to this innovative product launch. BankWise Technology used its adaptive, fluid approach to solving the operational and programming challenges inherent in a project of this magnitude. Here is how we helped to move this project forward:
---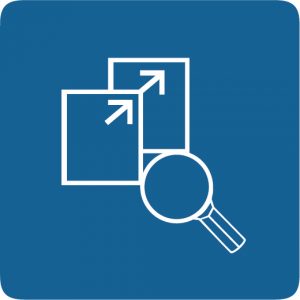 Integration with the Bank's Core System
A process was developed to identify new bitcoin reward checking accounts and download transaction history for them from the core system (FIS Horzion®). The account's history is analyzed to identify qualified POS transactions and then aggregates these transactions to calculate the daily reward amount that is used to purchase fractional bitcoin.

Integration with NYDIG®
The system that BankWise Technology developed updates the bank's files and transfers them daily to NYDIG for purchase and redemption of bitcoin on the account holder's behalf. We implemented an API and file exchange to onboard new accounts and customers, process bitcoin purchases and redemptions and perform account level reconciliation and settlement.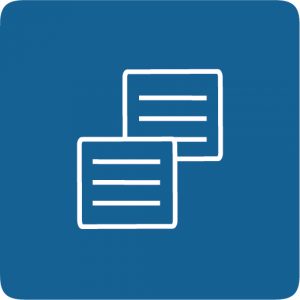 Customer Communications
The
Happy Banker
TM
system generates receipts for purchases and redemptions for each transaction as well as monthly statements that are delivered to the customer via online banking and secure email.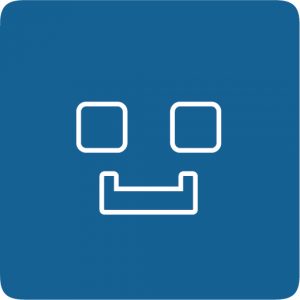 Happy Banker Module A new Happy Banker module was developed to provide an interface

for the operations and customer success teams at the bank to enhance customer service. The efficiently organized information allows the bank's team members to quickly view accounts, bitcoin balances, transactions and other relevant information enabling a quick response to customers questions.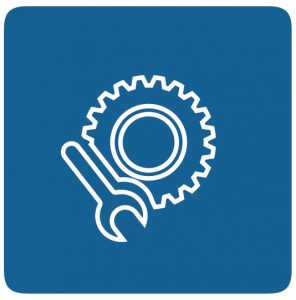 Technical Support
BankWise Technology provides ongoing support and implements new enhancements and updates as the program matures, thereby enabling the bank to continue to be at the forefront of product development.
* Happy Banker is an integration and automation platform that helps banks and credit unions manage operational and compliance processes by utilizing APIs,
direct access to the data, and other automation techniques.
---
KEY ISSUES ADDRESSED
Pull transactional data from core system to determine rewards
Scan DDA transactional history for qualifying transactions that are debit-card based
Filter specific transactions to review qualified transactions
Build and manage nightly extract file to NYDIG®
Generate customer communications via Happy Banker
The Results
Despite the complexity and operational structure of this new bank product, it was brought to market with great fanfare. The first of its kind in the U.S., this new bitcoin rewards checking account has reinforced the bank's brand as an innovative bank. The bank continues to lead the way with new products and services to meet its customers' needs.

The product works seamlessly with the bank's core system as well as with the application program interface designed and supported by BankWise Technology. This dynamic interface is required, because the ongoing daily transaction volume is fluid. Operating systems and customer accounts need to reflect the most up-to-date daily information after each day's debit card and bitcoin transactions are settled.

Integration with the bank's core and third-party applications were critical for this product's performance and helps to provide a rewarding customer experience.

---
Why BankWise Technology?
BankWise Technology was able to meet the criteria of the project scope and fulfill the objectives required for the operational programming and interfaces to the core system and other third-party applications. Working on numerous other projects their software development and integration skills aligned very well with the client bank's needs.
---
About BankWise Technology
BankWise Technology provides custom data integration, API and RPA applications and plug-n-play interface modules through its Happy Banker platform for community banks and credit unions. The team has combined experience of 60+ years in the financial services industry. Expertise ranges from front and back-end application development to planning and implementation. We assist forward-thinking financial institutions in looking for ways to increase operational efficiency with data integration and software development and to help develop new products and services. From managing PPP (Payroll Protection Program) loans to bitcoin rewards checking or Pay Ring and core system interfaces, we can help. Please contact us to learn more about our services.
---
© 2022 BankWise Technology
All trademarks are the property of their respective owners. BankWise Technology is NOT affiliated with or endorsed by companies mentioned in this case study. Happy BankerTM is a trademark of SM Technology Group, LLC. All rights reserved.