---
Background
Banking might seem like a traditional industry. But it has always innovated. From online banking to credit and debit cards, the banking sector's big ideas have reverberated worldwide.
The current pace of change, however, is now at a higher level. Today, technological innovation is redefining how banks operate, their customer perception, and the services they offer to customers.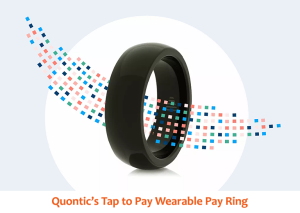 BankWise Technology enjoys working with banks as ambitious as we are. Which is why we jumped at the opportunity to help one bank with designing operational workflows, programming, and data integration for its innovative pay ring product.
Simply put, the bank wanted to make it easier for customers to make in-store purchases.
Instead of having to retrieve a debit card from a wallet or a digital wallet to pay, the user simply swipes their pay ring in front of any contactless payment terminal to complete the transaction.
The Challenge
Riding on the rails of established payment processes, akin to debit card processing, the pay ring still required a unique approach to solve many of the complex operational and system challenges.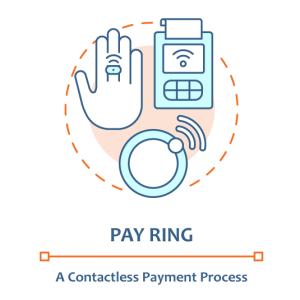 The bank has a brilliant operations, product and marketing team but looked for assistance to help address the technical challenges to successfully launch the pay ring.
Challenges included:
Establishing process and criteria for customer authentication
Developing and managing operational workflows for ring ordering, sizing, and fulfillment
Creating standards for ring activation, de-activation, and returns
Designing and streamlining integration protocols with the bank's core system and ring vendor
Updating daily onboarding of new pay ring customers to the core and managing ring inventory
---
The Solution
BankWise Technology started this project by performing a comprehensive project review and scope document. We then developed scalable and secure solutions to directly address the project's challenges.
---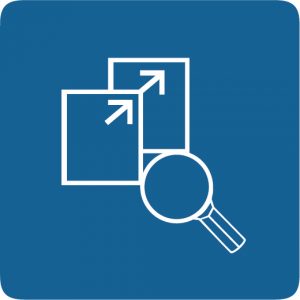 Developed an online application process that allows bank customers to authenticate their identity with the bank and order the pay ring

Created an online activation process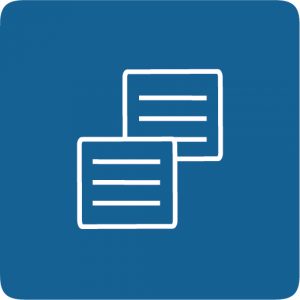 Customers receive notifications with updates via email or SMS on their pay ring's order status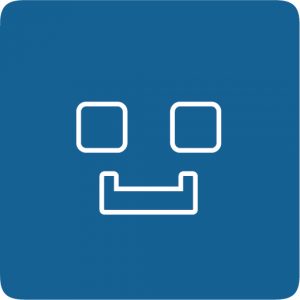 Developed a module for Happy Banker™ that allows bank staff to track orders, shipments, and inventory.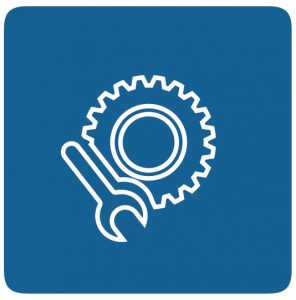 Built integrations with the core and third-party vendors to allow for a seamless experience for the customers and the bank's back-office staff
* Happy Banker is an integration and automation platform that helps banks and credit unions manage operational and compliance processes by utilizing APIs,
direct access to the data, and other automation techniques.
---
KEY ISSUES ADDRESSED
Developed protocols for customer authentication

Streamlined new workflows for pay ring inventory and management

Developed and implemented custom middleware integration program with core and ring provider

Created software and workflow processes for efficient customer management and servicing

Implemented operational procedures via programming for direct core integration

Automated customer onboarding of new pay ring customers

Reporting functionality was enhanced so management could view customer and ring status metric



The Results
Bringing this product to market involved solving many project challenges, but with the dedication of the client's team and BankWise Technology the product was successfully launched in 2022.
Benefits associated with this project included:
Efficient management of operational tasks using a modern, browser-based UI
Streamlined and automated process for managing physical inventory of pay rings
Improved CX with the bank's staff so they can respond to customer inquiries quickly
Established workflows for daily ring orders and fulfillment
Integration with the bank's core system for seamless product and customer service
---
Why BankWise Technology?
BankWise Technology was able to meet the criteria of the project scope and fulfill the objectives required for the operational programming and interfaces to the core system and other third-party applications. Working on numerous other projects their software development and integration skills aligned very well with the client bank's needs.
---
About BankWise Technology
BankWise Technology provides custom data integration, API and RPA applications and plug-n-play interface modules through its Happy Banker platform for community banks and credit unions. Our focus is on providing solutions to our clients that are easily adapted to their operating environment, while being flexible and user-friendly.
The team has combined experience of 60+ years in the financial services industry. Expertise ranges from front and back-end application development to planning and implementation. We assist forward-thinking financial institutions in looking for ways to increase operational efficiency with data integration and software development and to help develop new products and services. From managing PPP (Payroll Protection Program) loans to bitcoin rewards checking or Pay Ring and core system interfaces, we can help. Please contact us to learn more about our services.
---
© 2022 BankWise Technology
All trademarks are the property of their respective owners. BankWise Technology is NOT affiliated with or endorsed by companies mentioned in this case study. Happy BankerTM is a trademark of SM Technology Group, LLC. All rights reserved.
---
---
---
---